Linear Gate Openers is devoted to delivering top-of-the-line gate operators and replacement parts in stock, ready to ship worldwide. We stock the market's most reliable swing gate operators, slide gate operators, barrier arm operators, replacement parts, and accessories. We are the USA's largest online gate opener supplier, providing the highest quality gate openers at the lowest price. With a dedication to our customers and superior support, we provide replacement parts for Linear Gate Openers through an easy-to-use Operator Part Finder. Shop by selecting a gate operator, and find your replacement parts today.
Linear Gate Openers Best Sellers:

Linear Gate Openers Replacement Parts Finder:
Linear Gate Openers provides an easy-to-use method to help determine what replacement part you need for upgrading, customizing, or maintaining the opener's integrity. The Replacement Parts Finder helps to navigate through the different models of gate openers and pinpoints just what parts you need.
Shop Linear Replacement Parts and Accessories
Linear Gate Openers carries every accessory needed to solve any access control solution. Our vast array of products is made to meet the demands for every project, installation, or system configuration - whether residential, commercial, or industrial- we strive to bring our customers everything they could need for the absolute lowest prices in the market today.
Browse By Category: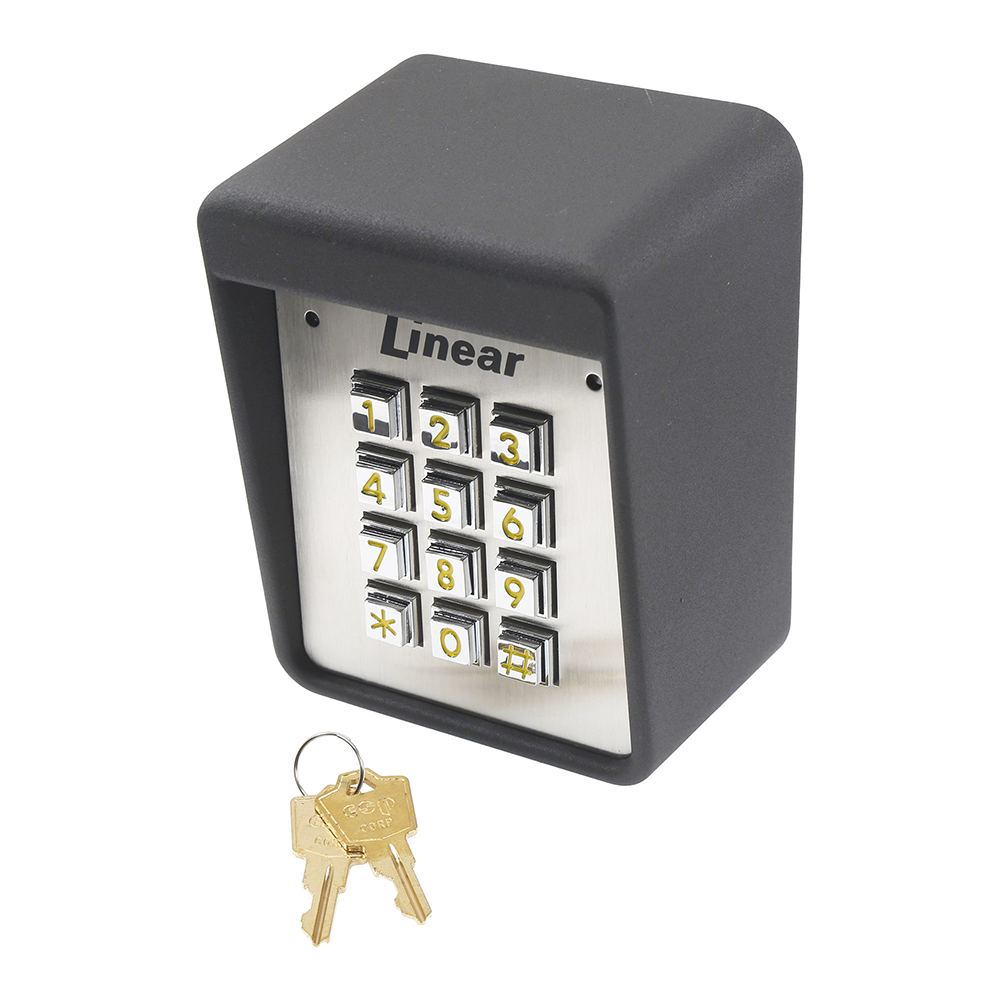 Linear Model AK-11 Keypad Shown