How Do I Choose A Gate Opener?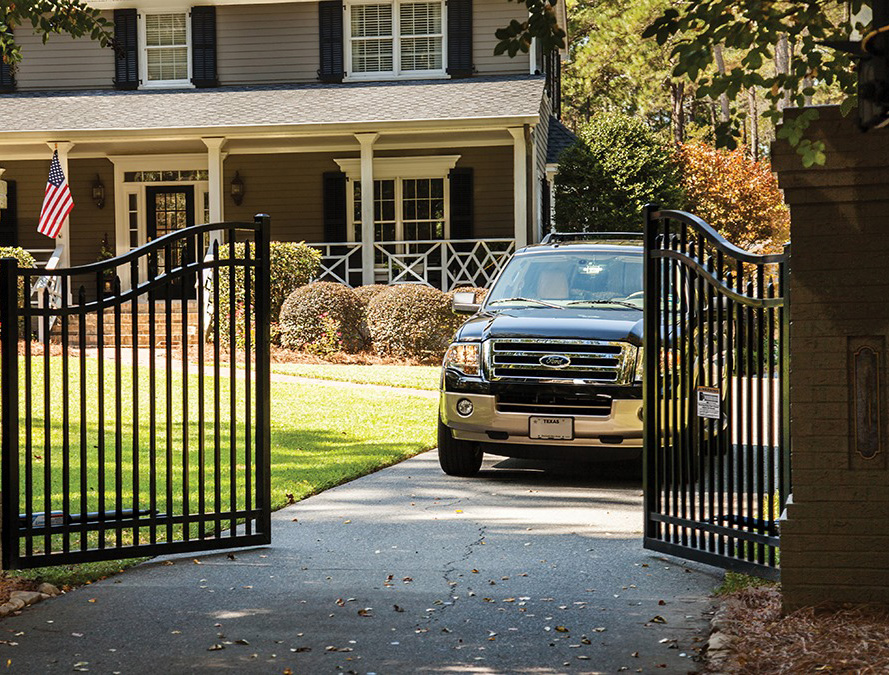 If you're searching for a suitable gate opener for you, some key considerations include the weight of your gate, how often it will be used, and what type of gate you own. After all, if you accidentally purchase a slide gate opener for a swing gate, the operation will not function as well as it could. Plus, since gates should have safety devices and are a hazard for cars and pedestrians, you'll want to ensure you install your gate opener following manufacturer specifications. Therefore, the brand and the type of gate opener you use could determine if your gate runs as smoothly as possible.
Choosing The Correct Gate Opener
When looking for the correct gate opener, there are three things you should consider: gate type, power source, and how often it will be used.
Picking Your Gate Type
Remember that a gate that will work for pedestrians may not be optimal for vehicles and vice versa. Gates for vehicles may have safety loops that only detect vehicles and are not created for pedestrian traffic. Also, even if these gates have photo eyes that can sense when pedestrians enter and exit an area, if it is a high-traffic area, vehicles could be coming in and out. They may be unaware that pedestrians can also enter and exit. Therefore, most commercial buildings rectify this problem by having an entry point for vehicles and another for pedestrians. So first, you'll want to consider what traffic you are trying to let in before picking a gate opener.
You must also decide between a swing and slide gate operator. While both gate opener options are durable and work well, depending on the gate design you are thinking of and the space available, you may prefer one over the other. Slide gates don't need as much opening room as swing gates but may require more maintenance. Therefore, it is a personal preference over which gate style is best.
Power Source For Your Gate Opener
After you decide on the type of gate, you'll need to see what voltage you prefer on your gate opener. If you pick an installation point without electricity, you may be interested in gate openers that are solar power-friendly, use solar panels, and are compatible with DC gate openers. However, for most residential models, a 115V single-phase unit is powerful enough. However, 460V 3-phase openers allow for heavy and high-duty cycle gate operation if you want a commercial gate opener. Whatever your choice, if you are unfamiliar with setting up a running wire from your opener to the power source, contact a professional to give you much-needed peace of mind.
How Much Will You Use Your Gate Opener?
If you are using your gate constantly, you'll need a more powerful model, such as the Linear GSLG-A-443, which has pillow-block bearings and a steel chassis. If you are looking for a more residential gate opener that will only be used a few times a day, the Linear SWR-11 is a 115V, ½ HP model that can handle a gate up to 500 pounds. So, choose the suitable model for a slide or swing gate. You may save some cash by not purchasing a model that is way too powerful for your daily usage.
Choosing The Right Swing Or Slide Gate
Whether you are looking for a solar gate opener, one made with a durable chassis, or safety devices for your gate openers, multiple options are available and ready for your specific needs. Before purchasing anything, ask yourself the three questions above, and you are on the right path to choosing the correct gate opener.
Linear Gate Openers